Constructing Hope Pre-Apprenticeship Training Program focuses on recruiting participants within the Portland Metropolitan area and provides skilled training and education in life skills, construction math, GED preparation, green building workshops and hands-on training.
Members, donors and volunteers are all vital to the foundation of Constructing Hope. Memberships, donations, and volunteers of any level support the education, training and mentorship of low-income individuals, men and women with a legal history.
Constructing Hope's students are eager and motivated to make positive changes in their lives. Please give what you can to help them turn their lives around for the better.
When you GIVE your support to Constructing Hope, your contribution benefits our students, their families, and our community.
Gifts of cash, goods, and services are tax-deductible to the fullest extent allowed by law. If you have any questions about making a donation, please contact Pat Daniels @ 503.281.1234 or e-mail at [email protected]
Or contact any one of our board members.
Thank you for your interest in getting involved with helping us.
Constructing Hope Social Media Ambassador Volunteer Program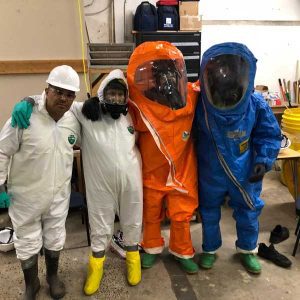 Constructing Hope Pre-Apprenticeship Program is looking for social media-savvy people to help us spread the word about our work to rebuild the lives of people in our community through skills training and education in the construction industry. Your network of friends, family and co-workers could help us connect with new supporters who are interested in supporting our work to provide construction training, placement services and career advancement support. You may also connect us with someone who is interested in enrolling in our pre-apprenticeship training program.
As a Social Media Ambassador, each quarter you will receive updates on Constructing Hope events and campaigns and facts on our work that you can post on your social media pages to help us reach more people and do more good! Just choose a topic, event or campaign that interests you and post it!
As a Social Media Ambassador, You Will Receive:
Periodic emails with social media messaging and social media tips and tricks
Potential recognition in Constructing Hope print or digital platforms
Invitation to our annual Social Media Ambassador Networking Event
Constructing Hope SWAG
Social Media Ambassador Requirements:
Have at least 1 active social media profile – Facebook, Twitter, Instagram, LinkedIn or a blog.
Be able to post Constructing Hope related content 6 – 12 times/year, or more.
If you are interested in being a Constructing Hope social media ambassador, please fill out this form.
Ways to Get Involved
Donate by mail or on-line: any amount as many times
Become a sponsor: scheduled monthly donations
Buy a SHED