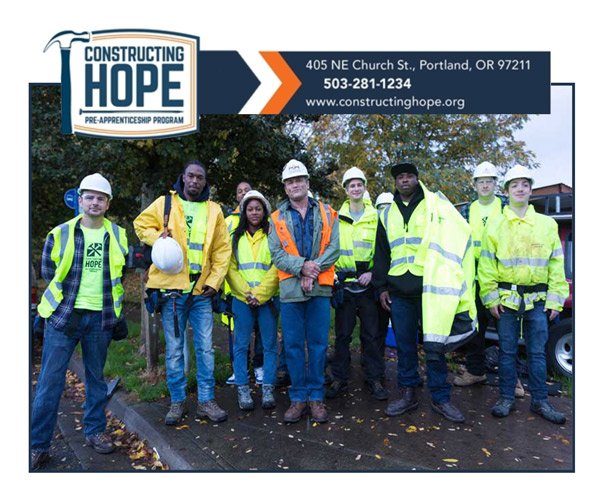 Cancelled: March 19, 2020 Graduation Ceremony
Unfortunately, Constructing Hope has decided to cancel the March 19, 2020 Graduation ceremony due to the growing concern about the Coronavirus (COVID-19). Oregon Gov. Kate Brown recently announced new rules Wednesday night to fight the spread of COVID-19.
Multiple Oregon school districts and businesses have adopted their own strategies in an attempt to combat the virus and to be in compliance with the governor's office. Constructing Hope is following their recommended actions including; keeping people farther apart, limiting in-person meetings, and limiting travel for work.
We will reassess the possibility of rescheduling the ceremony or hosting another like-event in the near future.
Moving forward, we will be following the reports on COVID-19 closely and will be sure to communicate our actions accordingly. For now, please contact Constructing Hope via our website at www.constructinghope.org or call into our main phone line at (503) 281-1234 to reach our staff.
We apologize in advance for any inconvenience this may cause.
Constructing Hope Staff
Share This Story, Choose Your Platform!