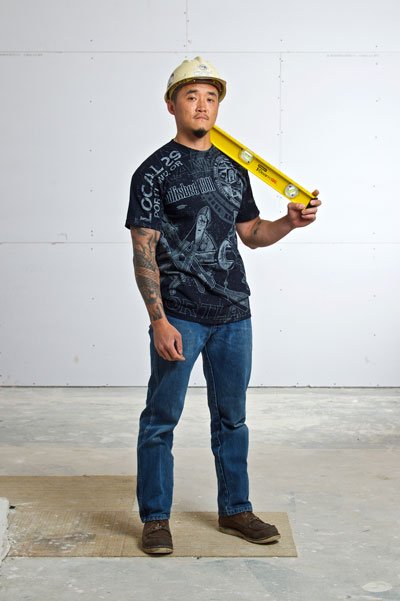 Prior to Constructing Hope, Edward didn't really have a plan for the future. He wasn't always obeying the law and found himself in quite a bit of trouble. After being released from incarceration and with a felony background the only jobs he could find paid minimum wage, which wasn't enough to make ends meet.
Finding Constructing Hope played a huge role in providing Edward with a second chance, and an opportunity to create a life he is proud of. The training, experience and certifications he received during his pre-apprenticeship with Constructing Hope were critical in his ability to be able to make better wages and a better living. After completing his Pre-Apprenticeship Training in Spring of 2015, Edward got into the Ironworkers Local 29 Apprenticeship program, setting him up for a true career making a good, livable wage.
Edward shares that Constructing Hope helped to Level the Playing Field for him by making his felonies and past history not as relevant, because of the training and experience he brought into the workforce.
Six years later, Edward now has a true career, making a good, livable wage. He has completed his Apprenticeship and is now a Journeyman Ironworker with Local 29. His stable career has also made it possible for Edward to purchase his first home.