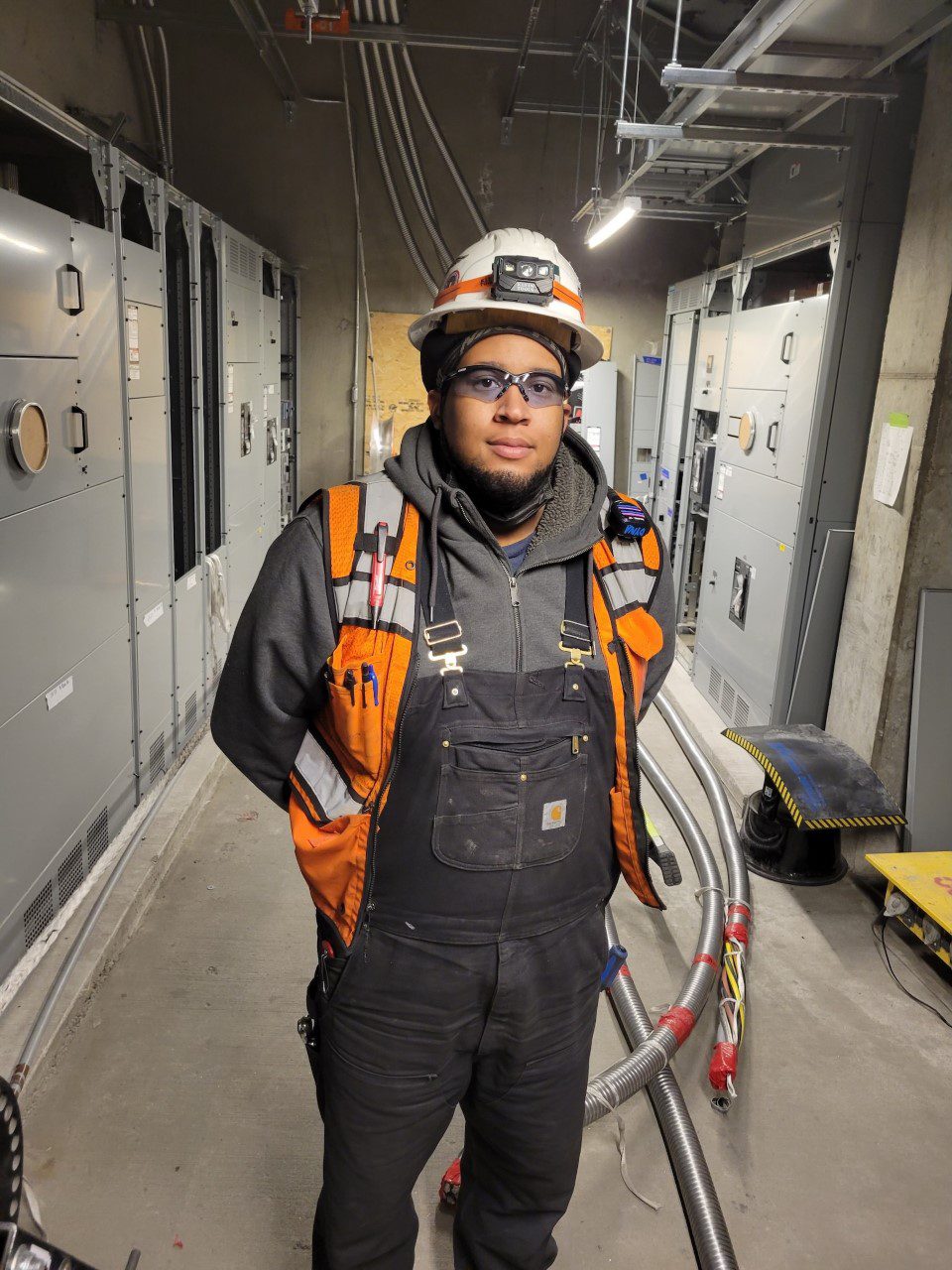 "Straight To The League"
Kavon Bailey-Hall's story is about preparation, perseverance and opportunity. Kavon joined the pre-apprenticeship program while still in high school, after trying different sports and programs left him wanting more for his career prospects. He knew college wasn't for him, but he still wanted to learn, make connections with other like-minded individuals and set himself up for success in the future.  
As a 2011 Constructing Hope graduate; Kavon journeyed out to become a licensed electrician while still in his early 20's; a path he says a lot of young people are unaware of simply because of a lack of information about trades being shared in schools across the country. Constructing Hope helped him get his driver's license and taught him life skills, which gave him the confidence to step into an industry that might be intimating for young people just entering the workforce. "I got a lot of great advice from people who had experience working in the industry. It made a lot of difference in my early stages." Says Kavon.
Kavon wants to help change some of the stigmas around the construction industries.  "The trades don't have to be a last resort, and that there are plenty of opportunities out there for people of all ages, backgrounds and skillsets." He believes part of what will help spark that change, would be getting more young people to enter the construction industries right out of high school just like he did.
Kavon now works as an inside wireman electrician making in excess of $50 for Dyna Electric. He says his work schedule flexibility as a journeyman and the pay rate allow him to think about the future, buying a house and starting a family. A luxury that many do not get to enjoy before they find a career path that truly suits them.