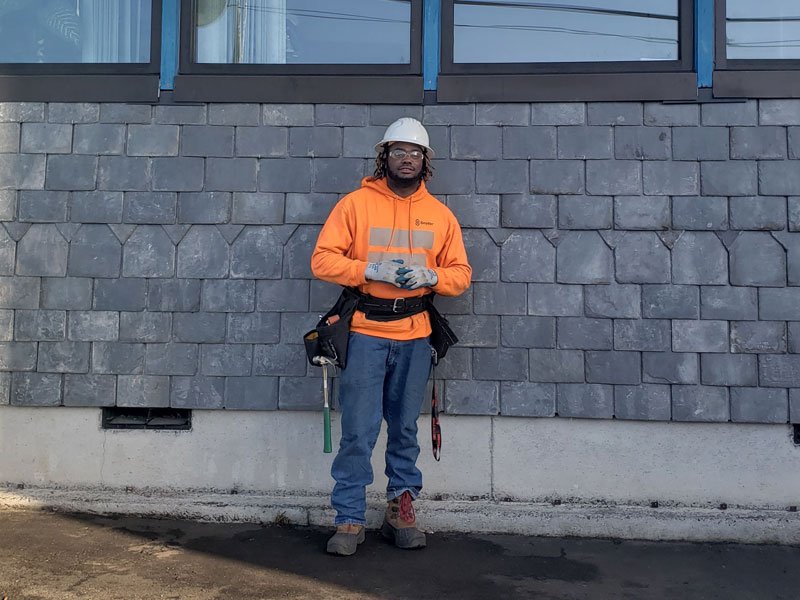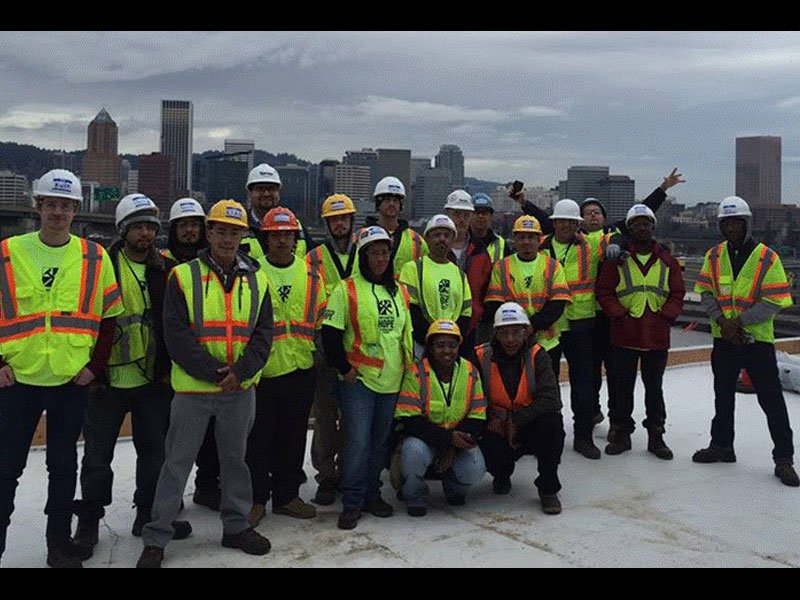 For Michael, Constructing Hope was transformative. Before he heard about the program at a job fair, he was unemployed and on probation. Despite having no construction experience whatsoever, he decided to give the program a try. Michael had to work a part time job to support his family while he was part of the program. Despite those challenges, he says his "class was really willing to learn, and didn't just skate by."  
Michael appreciated how professional the program was, creating a real work environment that prepared him for his job site. The work boots provided by Constructing Hope were especially helpful, since he would not have been able to afford proper work gear otherwise. In addition to the technical training, Constructing Hope also paid off his DMV fines and restored his driver's license. Even as a graduate, the program continues to support him and is actively working to have his record expunged.  
Michael graduated in winter of 2016. He was recognized with the Ray Lampkin Award, which is given to one graduate of color who shows exceptional leadership abilities, professionalism, and the potential to become a contractor. Immediately after graduation, he started in a union roofer position at 17 dollars an hour. He had "never made that much money in my life." Now, as a journeyman, he earns 37 dollars an hour. On that wage, he is able to support his family of 8 children. Michael and his family are preparing for a move to Texas, where he will continue his career in the roofing industry. In the next year or two, he even plans to purchase his first home. He hopes to one day start his own roofing business, and even expand into other trades like pipefitting. Thanks to Constructing Hope, Michael was able to launch a fulfilling career that has provided stability for him and his family.