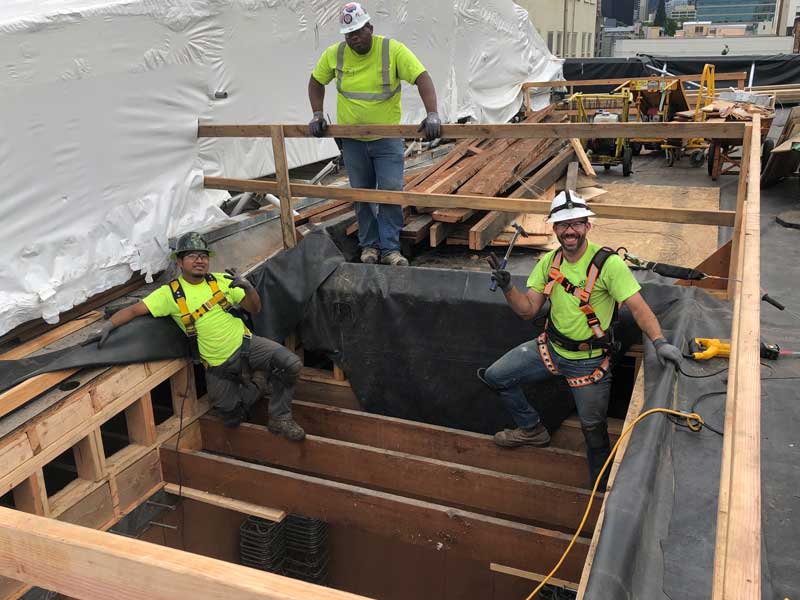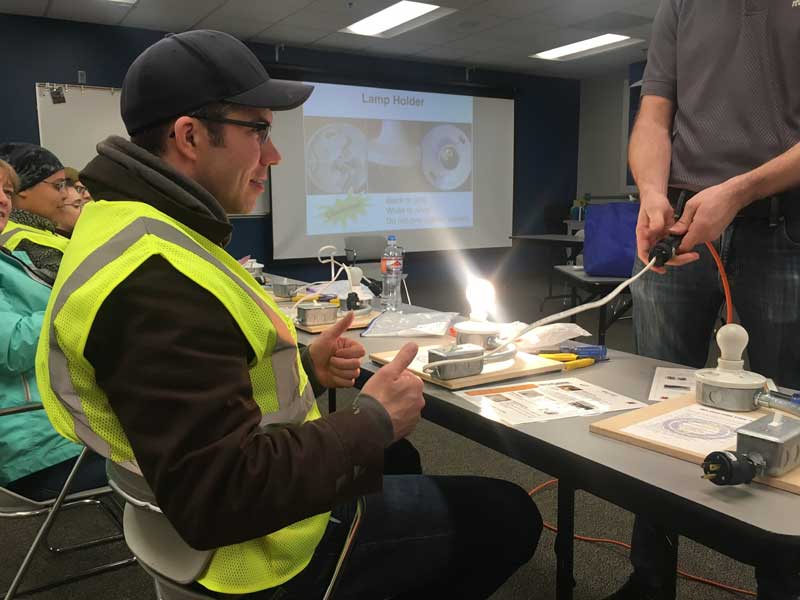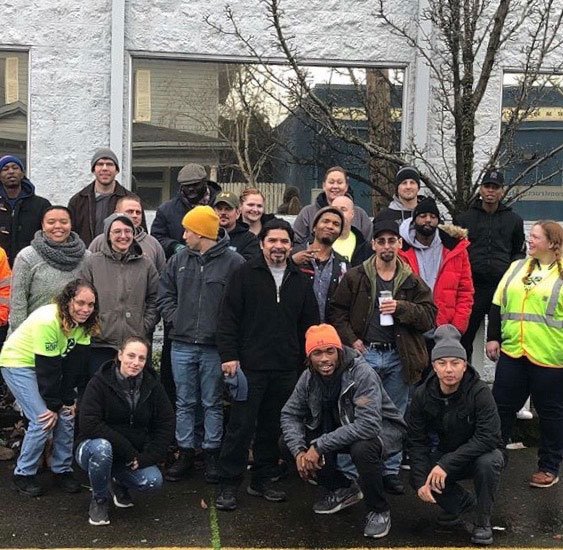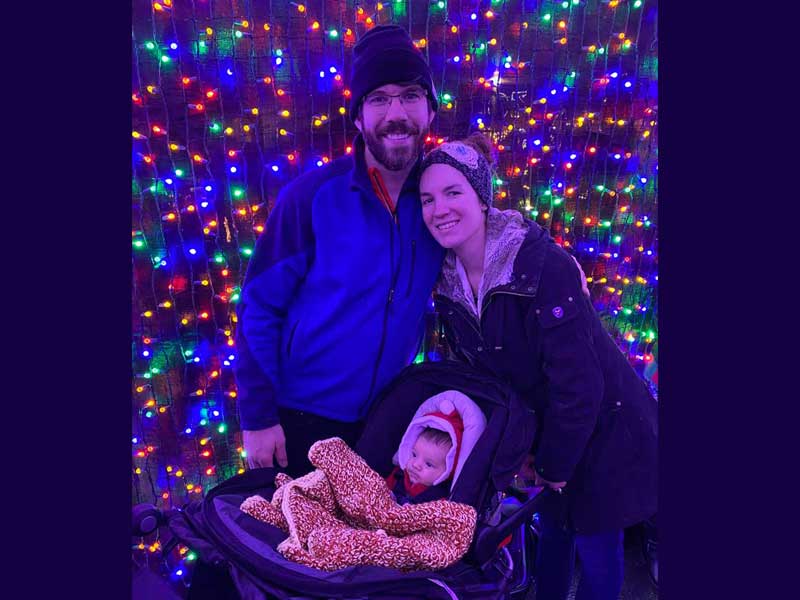 I have been working in the trades since graduating from Constructing Hope in March, 2019. Upon graduation, I immediately took a temporary job working with Brand Safeway at their Vancouver shop. I got this position through Lisa with True Blue, who gave a presentation at Constructing Hope. I made $20/hr for four weeks before landing a carpenter job with Colas Structures. I have CH to thank for this opportunity as well. During a construction site visit with CH I was able to meet the company President, Andrew Colas. I have now been with Colas for over a year. I gained entry into the Oregon/SW Washington JATC and joined the Local 1503 Union. I have taken a few apprenticeship classes at PNCI including: fork lift operation, construction math/print reading, and rigging and signaling. I'm taking welding this weekend and concrete next week!
I'm proud to share that I am moving along nicely in the apprenticeship program; I just moved into being a fourth term apprentice out of eight terms. My base pay is $31.31 an hour, I have paid insurance (with my wife and child on for no additional premium costs), a pension being paid into by Colas, and a 401K that I'm contributing to. From April, 2019 to April, 2020 I made about $55,000.
Needless to say, CH changed my life. Prior to enrolling in CH, I had good and interesting jobs, but never any that paid a family wage. Going into construction has changed my financial outlook more than I ever could have imagined. I enjoy the everyday hard work, there's always something new to learn whether it's on the job or in the classroom, and I have so much potential to grow professionally. Right now I'm working on completing my apprenticeship and earning Journey level status, then I'll move onto Foreman and hopefully Superintendent one day. I also have dreams of running my own company building houses and small apartments. All thanks to CH!