Partnership for Community Growth & Change
The mission of Constructing Hope is to rebuild the lives of people in our community by encouraging self-sufficiency through skills training and education in the construction industry. At Constructing Hope we serve people of color, people coming from incarceration, and low-income adults. A youth summer camp provides skills, motivation, and construction career pathways.
Constructing Hope's GOALS are to:
Help the long-term unemployed attain sustainable careers,

Increase workforce diversity,

Meet hiring needs in the construction industry
WHAT WE DO
HELP people of color, unemployed people, the formerly incarcerated, and low income individuals re-enter the workforce and attain middle-class wages.
SUPPORT those with the highest unemployment rates, fewest career options, and weakest safety net.
ENGAGE young people to learn that they have the opportunities, abilities, and confidence for career and life success.
ADDRESS diversity in the workforce to produce systemic change.
OUR ROLE
We achieve our mission by providing opportunities for self-sufficiency through a pre-apprenticeship, skills, and educational training program for people with a legal history and low income people.
We facilitate permanent job placement for program graduates.
We produce qualified workers with real world experience for the construction industry.
We serve our community by engaging in community development projects.
WE VALUE
Partnerships with citizens, public officials, community-based organizations, service providers and other allies.
Involvement of low-income citizens and communities.
Continual evaluation and improvement of programs and initiatives.
High standards of accountability to participants, employers, the community and other stakeholders.
Constructing Hope — History
Irvington Covenant Church members saw firsthand the negative effects that gentrification and dwindling housing affordability had on its members, neighbors, and especially the large minority population in North/Northeast Portland.  To address these concerns, church members created Irvington Covenant Community Development Corporation (ICCDC) in 1995.
The organization built and sold 11 homes in Northeast Portland, to provide low-to-middle income families with decent housing, plus provide hands-on construction experience for participants in the organization's Constructing Hope Training Program.
As the housing industry changed, ICCDC focused on the Constructing Hope Training Program and targeted people coming from incarceration and people with a legal history, to empower them to get a clean start as productive, self-sufficient members of the community.
In 2007, the program was approved by the Bureau of Labor and Industries as a state-certified pre-apprenticeship program.
In 2010, the Constructing Hope Pre-Apprenticeship Program became an independent non-profit organization separate from ICCDC. Relationships created with numerous partners ensure that the program provides quality training that benefits.
Having expanded to serve a broader range of people, including low-income individuals, the long-term unemployed, and minorities, in addition to people coming from incarceration and people with a legal history. Today, Constructing Hope gives men and women the skills necessary to begin a career as an apprentice in the construction trades.
Constructing Hope also provides case management services to help address any issues that might impact a participant's ability to thrive in the program.  Beyond that, Constructing Hope provides career placement services and employment retention support, and tracks graduates' employment progress.  Relative these activities, Constructing Hope has developed relationships with numerous partners to ensure that the program provides quality training that benefits both participants and potential employers.  These partners have worked with Constructing Hope to ensure that its training meets the partners' needs for workers who have excellent vocational skills and valuable life skills.
Meet Our Team
We are a diverse organization — over half our board and staff are people of color. The board includes construction industry executives, skilled construction workers, union leaders, workforce administrators, and apprenticeship program leadership. Many of our staff have experienced and overcome the same barriers our clients face.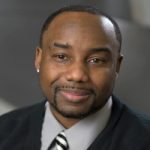 Tony's experience in training and development has made him a skilled facilitator and moderator on topics related to race, social justice, philanthropy, criminal justice, leadership, community development, policy development, and the arts.
Tony's community leadership has included executive roles in the NAACP as well as the Urban League of Portland's Young Professional Network. Currently, he is the Development Assistant. He has been a long-time advocate, member, and leader in a host of other organizations representing criminal justice policy and reform, public safety, and student rights.
Tony follows his passion for impacting lives and changing the world through thoughtful and meaningful dialog using his unique world lens and talent as an engaging orator and skilled professional.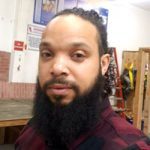 Bobby Hamilton is a Case Manager at Constructing Hope, where Bobby works closely with construction trades pre-apprentices of various backgrounds aiming to land placement into apprenticeships to begin their careers in the trades.
After spending over a decade working directly with diverse public and professional populations, facilitating resolution to high-stress situations, completing the 10-week Constructing Hope Pre-Apprentice Training Program as a Level 1 graduate and some time spent working in the trades; Bobby believes he has a deeper understanding of how to best assist people in their time of crisis and/or during rehabilitation on their journey to reawakening. You can expect 100% transparency when working with Bobby. Bobby is a music-lover and outdoor enthusiast from Oregon.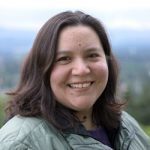 I work for Constructing Hope because I believe in the organization's mission. I enjoy assisting people find ways to reach their goals and finding creative solutions to obstacles. I have a family member who has been caught up in the Criminal Justice system. I saw how difficult it was for them to reenter the workforce. They could have utilized an organization like Constructing Hope. I am a proud member of the Oklahoma Cherokee and Oklahoma Choctaw Nations.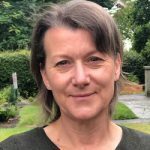 Constance has more than 20 years of professional and volunteer experience providing leadership and support to a variety of community organizations, government agencies and school groups. In her most recent role, she was the program administrator for a non-profit child development center. Throughout her career, Constance has been an outspoken advocate for equity and inclusion in both education and employment. Her experience includes work with a number of marginalized communities including migrant families and youth involved in the foster and juvenile justice systems.
An Oregon Native and longtime resident of Northeast Portland, Constance is the very proud mom of three young adults. She enjoys trail running, rock climbing, hiking and exploring the outdoors.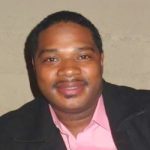 Irving Brown III, I graduated from Benson High School. While attending Benson, construction was my major during my junior and senior year.In 2008 I attended and graduated top of my class from the ETAP "Evening Trades Apprenticeship Program. In 2009 I chose that field of study because I've always been interested in construction, I attended NWCC where I graduated and earned my journeyman certificate. 2018 I was given an opportunity to be a part of Constructing hope's summer youth program. I really enjoyed connecting with the youth. I feel I can be a bridge for those coming from incarceration, and wanting to become a productive member of society by preparing them with the skills and knowledge they need to have a career in Construction.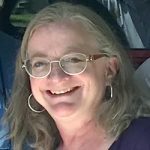 Barbara has over 20 years working in the staffing, industrial and construction trades in recruiting and administrative roles. Her ability to forge professional relationships and to embrace cultures is a skill she is excited to bring to Constructing Hope.
She is a native Oregonian and has a large blended family that loves spending time together. In her spare time, she enjoys travel, scrap booking and spending time with her 2 black labs and 2 Mainecoon cats.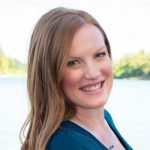 Courtney Jenkins is the Interim Director of Development for Constructing Hope and is passionate about raising awareness and critical funding to continue Constructing Hope's impact right here in our community.
Courtney brings more than 20 years of experience in event management and non-profit fundraising events and campaigns. She has had the pleasure of producing world-class events such as the 2001, 2002, 2004 and 2006 United States Figure Skating Championships, and raising important funds for organizations to include the American Heart Association, Children's Cancer Association and St. Mary's Academy. Her work has taken her to Boston, LA, Atlanta, St. Louis, NYC, and Dallas. An Oregon native, she lives in Lake Oswego with her husband and two awesome children.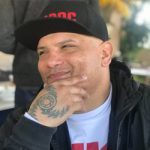 Marcus Ball is the Job Developer at Constructing Hope. He is of Native American (Klamath tribes of Oregon) and African American roots— born and raised in Portland, Oregon's historic black neighborhood within an active native community. Marcus was a recipient of second chance opportunities, and in 2009, he attained a Journeyman Plumber's license from Area 1 JATC Apprenticeship program. "I look forward to developing my career at Constructing Hope and working with our community to overcome barriers and to achieve our goals to success!"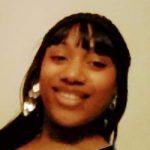 Rachelle Howard
Rachelle Howard is the receptionist at Constructing Hope. Born and raised in Portland, Oregon. With 10 + years of experience working in customer service and helping people. Graduated from Jefferson high school and Concord college. I enjoy working with Constructing Hope because I believe in our mission and our community.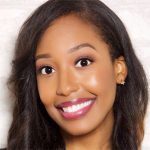 Brandy Booker Osagie
Brandy Booker Osagie is the Senior Executive Assistant for Constructing Hope. She offers exceptional support and changemaker energy and is dedicated to working specifically with nonprofit and marginalized communities.
Brandy brings more than 12 years of experience supporting c suite level executives. She has detailed experience supporting executives in career transition, non-profit, health  & workforce development programs. An indigenous member of the black migration of families to Portland, she actively lives in & serves her community.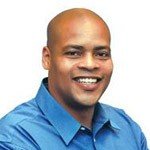 Mel Jones, Chairman
JE Dunn Construction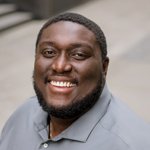 Dewey Amos
Mortenson Construction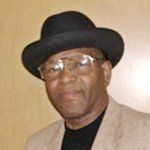 Senator Robert Boyer
Oregon State Senator, Retired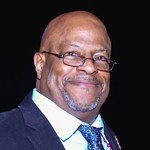 Michael A. Burch, Secretary
Pacific Northwest Regional Council of Carpenters Local No. 1503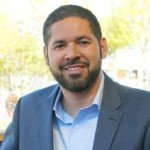 Joe Calderon
Sterling-Pacific Construction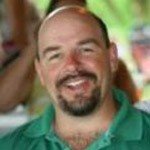 Zack Culver
Laborers' International Union of North America Local No. 737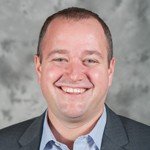 David Drinkward
Hoffman Construction Company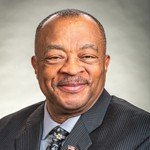 Keith Edwards
International Brotherhood of Electrical Workers, Ninth District, Retired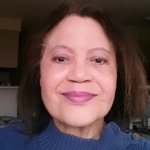 Anne Raccine Fishe
ARF Architecture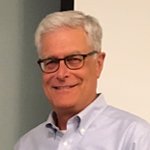 Art Hiemstra, Treasurer
First Interstate Bank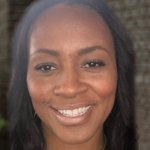 Angela Watkins
Minority Construction Group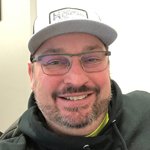 John Chriswell
Hoffman Structures