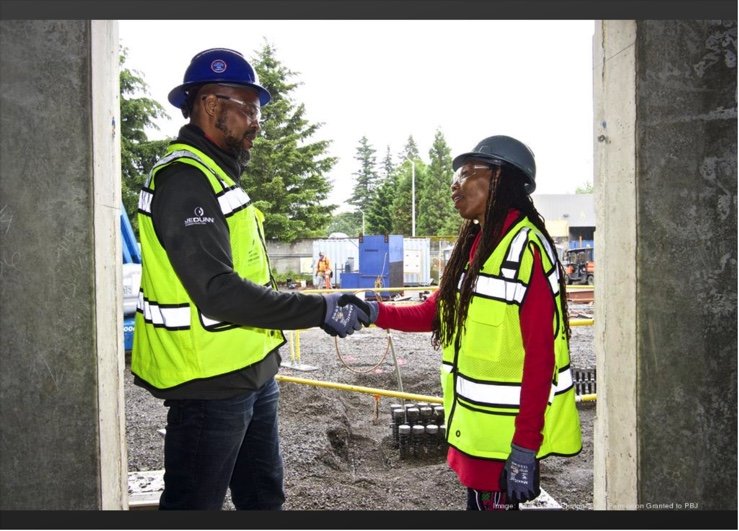 Constructing Hope Board Chair Mel Jones (left) and the organization's Executive Director Pat Daniels on a job site. NAIM HASAN PHOTOGRAPHY
It's an amazing time to work in the construction industry. People and services are in high demand. We can earn good money, and we're diversifying our workforce.
As we work toward diversity, equity, and inclusion, however, something is missing. We've neglected inclusion, which is the cornerstone for building diversity.