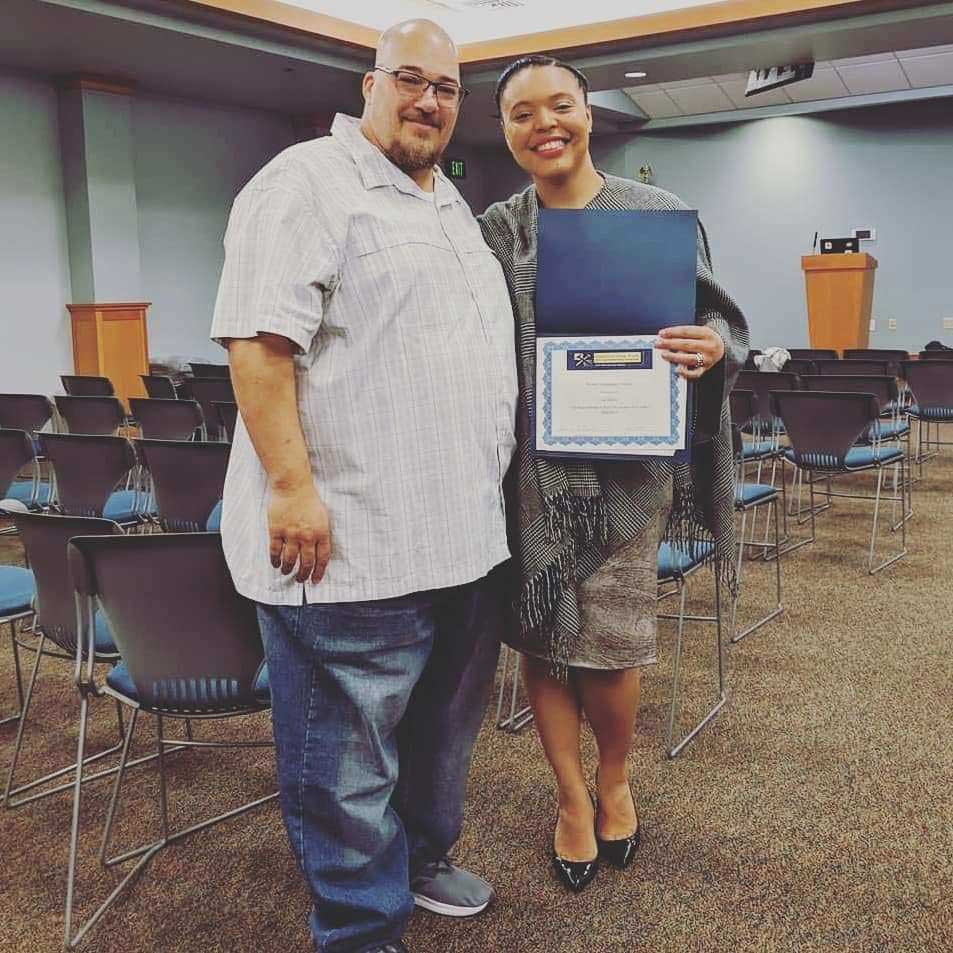 How has Constructing Hope impacted your life?
I transitioned out a healthcare assistant job making a little more than minimum wage. I worked over 40 hours some weeks and had hours during the evenings and early mornings without overtime pay. I didn't like being behind a desk, I didn't like being sedentary, I didn't like the hours, and I didn't like barely making enough to cover my essential living needs.
Constructing Hope gave me the ability to transition into a great career in construction as a Steamfitter apprentice out of Local 290 that has changed my life in all these ways.
Constructing Hope has also impacted my family.
My younger sister Tatyana saw the income I was bringing in and how fulfilled I was with my work and decided Constructing Hope was something she wanted to do. She went through the 10 week program in Winter 20, graduating a year after I did, and decided to join the same local and became a Steamfitter apprentice like I did. She doesn't have to worry about money or healthcare anymore. She's set, and that's beautiful.
How did Constructing Hope help you to break down barriers to a career?
I fully believe the only thing that separates black women and men, people of color, and the previously incarcerated from anyone else is opportunity.
I found transitioning into construction a bit daunting, but I knew Constructing Hope's program would help give me the essentials and skills necessary to apply for a union apprenticeship.
Constructing Hope did that for me. They provided me with the math skills, constructing related experience, OSHA/Flagging and other certificates, and mentorship – all culminated into a portfolio of my work and experience with construction that allowed me to present myself to locals and apply confidently.
I did and I'm now a proud member of Local 290 as a Steamfitter apprentice.
How do you think systemic racism has impacted your journey to employment?
As a Black woman I know my community continues to face systematically higher unemployment rates, fewer job opportunities, lower pay, poorer benefits, and greater job instability. These persistent differences reflect systematic barriers to quality jobs.
What's a common misconception the general public has of formerly incarcerated individuals?
That those with a criminal past are lazy, unreliable and lack discipline.
During my 10 week Pre-Apprenticeship with Constructing Hope I worked alongside those who had been previously incarcerated. My classmates were motivated, determined, and committed in finishing the program. They worked hard to prove themselves in getting this chance to live better lives, and I didn't expect anything less.