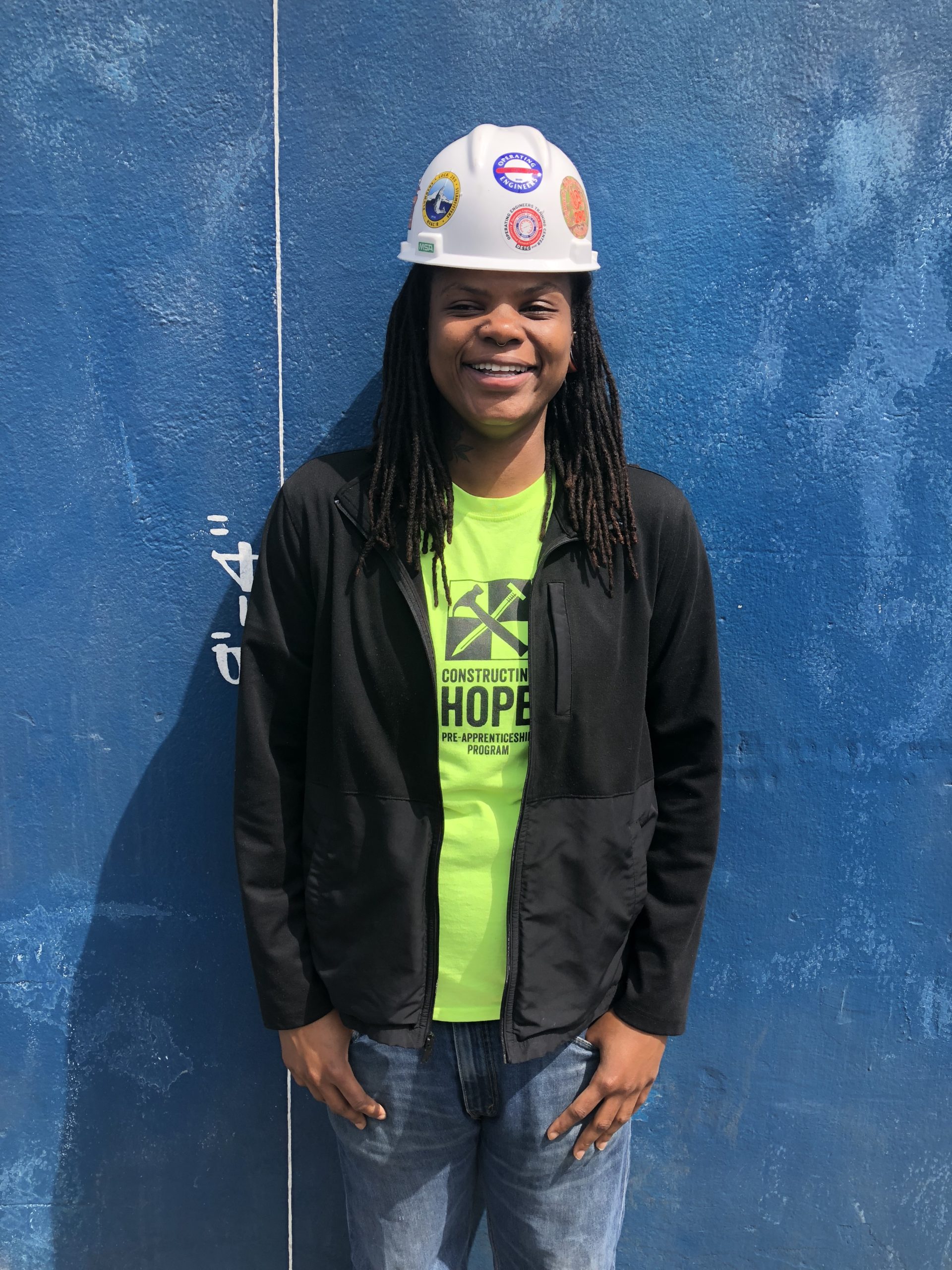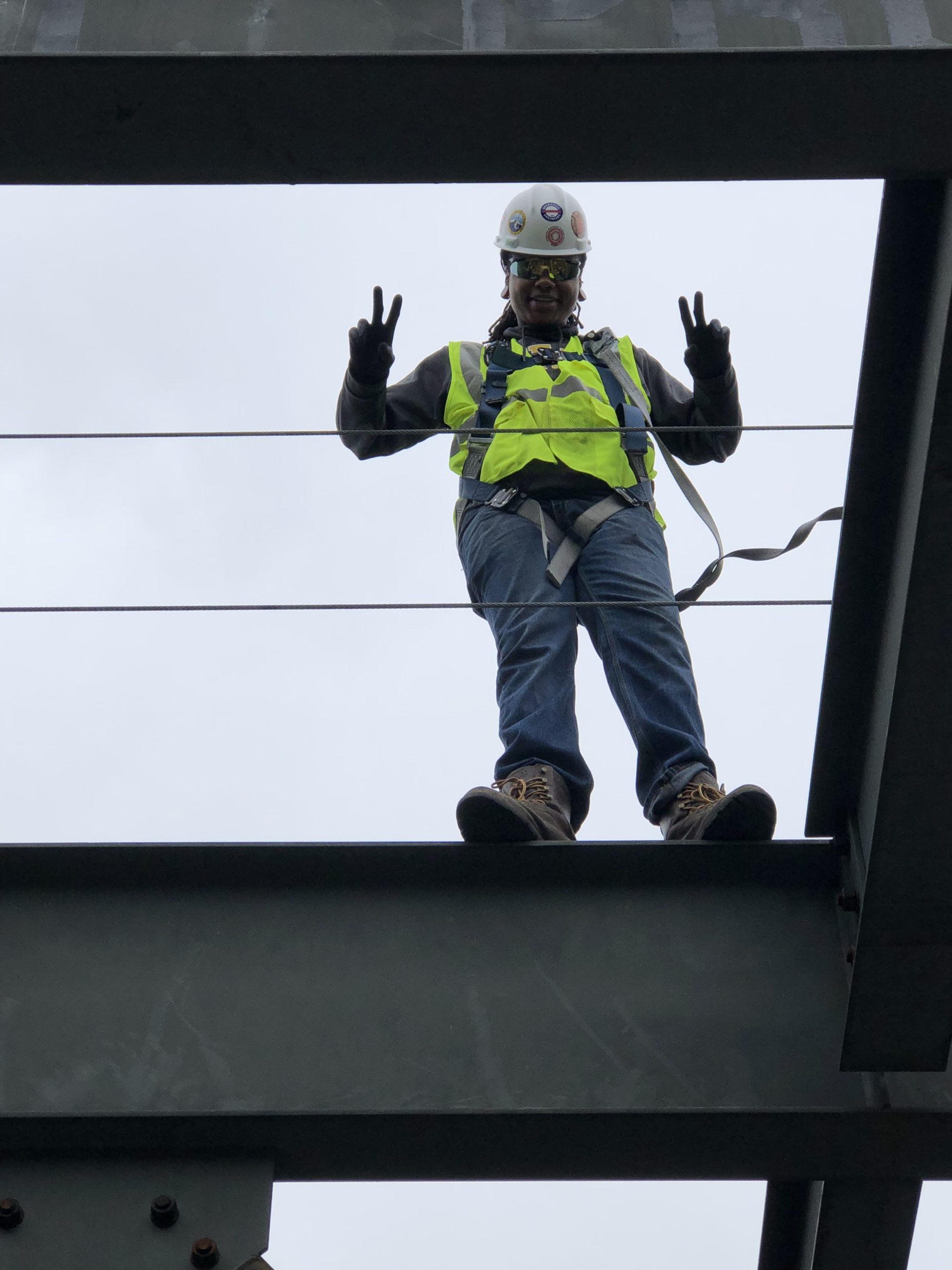 Pulling Herself Up By The Bootstraps
"I was just tired of only getting temporary gigs, I wanted career stability."
Spring of 2019 graduate Cicely Dale worked for years within the trades in various roles prior to joining (enrolling? I like enrolling) in Constructing Hope's Pre-Apprenticeship Program, but capped out at the maximum amount of pay she could earn without having formal training or licensing.
"I've always worked with my hands, but there is only so much you can make without getting your certifications or journeying out."
She wanted to set herself up for success but didn't have a clear path to achieve her goals as a carpenter. A friend told her about the program, and she jumped in with two feet, ready to learn. Using skills learned during the pre-apprenticeship program as a springboard, Cicely has maximized her career prospects by working hard and not making any excuses.
Now, in her sixth term as a carpenter's apprentice with SBD, Cicely is carving out the path she wants for herself. She's earned the opportunity to work on larger projects for corporations like INTEL and values the schedule flexibility working in the trades' gives her.
Cicely is aware that oftentimes, she may be the only woman, person of color or sometimes both working on a job site. She says navigating a world that is still catching up to other industries in terms of diversity and representation can be challenging at times, but that she manages by holding herself accountable first.
She says, "being a woman, and sometimes the only black person means that you have to be your own advocate and learn to stick up for yourself. You may end up dealing with people who see the world differently than you do, so it's on you to bridge those gaps in communication, no one is going to do it for you."