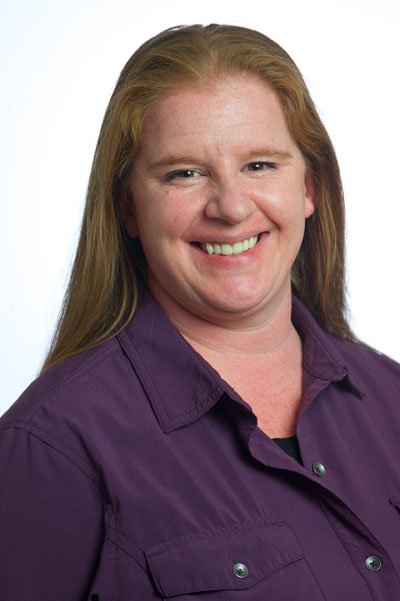 Jani Turner had opportunities growing up. She took those opportunities for granted. Her parents had all but given up on her. After losing her daughters twice to the system, due to her addiction, her parents fought to keep them. It was then that Jani learned how hard one has to fight for what they believe. She didn't believe she deserved them, but she believed that they deserved to know she loved them enough to fight. That was the moment that Jani learned what she was made of.
When she came into Constructing Hope, Jani was fresh out of treatment for her addiction and looking to change her life. A friend told her about Constructing Hope and she thought it sounded like the perfect opportunity to leave her past behind her and create a new life for her family.
During her Pre-Apprenticeship Training Jani faced challenges, but she didn't let them stop her. She actually ended up homeless, but still made it a priority to show up early every day of training, even when it meant taking 2 or 3 buses to get there early in the morning. Her commitment paid off, and she graduated Tier 1. Jani discovered her passion at Constructing Hope. She loves to work hard, and she loves to joke around – the perfect match for a career in the trades! She had determination and work ethic.
Jani planned on becoming an electrician because she was good at math and the pay was great. But the electrical apprenticeship wasn't open for application when she graduated, so she went a different route. She now shares that was by design of her higher power. She chose to pursue an apprenticeship with LiUNA Local 737. She chose laborers because they are the first trade on a jobsite, and the last to leave at the end of the project. The work also consists of varied tasks each day.
Jani hasn't regretted the decision a day in her career. She loves to muck concrete. She loves sweating and laughing, and watching her work become a testament. She loves being a card-carrying member of LiUNA. Her plan was to work in the field for 10-20 years until her body couldn't labor anymore, before going to the hall… but opportunity came knocking sooner for Jani, and something she'd heard at conferences and leadership events stuck with her.
Statistically speaking it takes a woman 7 offers of promotion or advancement before she believes she is worthy or capable of accepting. And, statistically speaking, it takes a man 1 time, whether he's qualified for the job or not. He will try and go for it. So after the 3rd or 4th suggestion that she submit her resume for a promotion, she decided it was time. Six years after starting her apprenticeship, Jani began her new position as Apprenticeship Coordinator for OSILETT: Oregon and Southern Idaho Laborers-Employers Training Trust. In her role she has a chance to give back, and show others they can overcome obstacles and barriers just like she did. She is proud to show her daughters that there is nothing stopping them. As she shared recently at a Constructing Hope graduation ceremony, "If you can imagine it, you can create it."
Jani's family has been reunited, she purchased a home and continues to thrive in her career. Her story is a true Story of Hope, and we are so proud of all she's accomplished.